Joyce's rose
Tuesday, May 31, 2011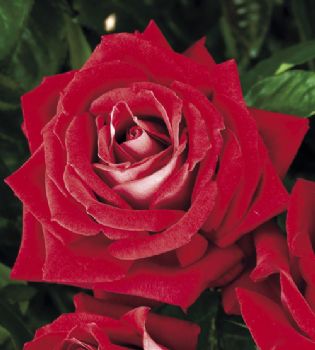 This is the rose I choose to add to "the Deck" in memory of Kelpie's friend, Joyce, who lost her battle with Hodgkins. I choose this one for several reasons: It's named a Merlot tea rose, which seemed very appropriate to "The Deck". It's also beautiful - femine but bold as I picture Joyce who spent much of her life in the air force. It is also disease resistent - Joyce had won her first battle with breast cancer before losing this one with Hodgkins.
So here it is "Joyce's rose", if the selection suits the rest of you "Deckies". Let it represent the bravery and strength of all our friends who do battle with cancer.
Joyce knew that "Life is good."
Wood