Monday, May 30, 2011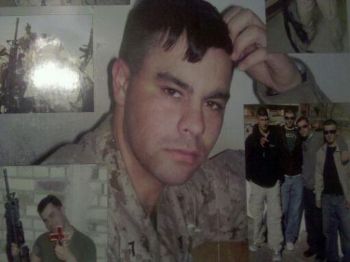 SEMPER FI
As a boy, He had a dream,
A Dream to Be a MARINE,
As a MARINE, He envisioned
Going to war to protect.
What has become his mission...
TO LET FREEDOM RING!!
His Duty was almost done...
When the shot came from the enemy's Gun.
He was called HOME from UP ABOVE to do his DUTY of watching...
Those that He LOVES.
SEMPER FI
Juan Garcia-Schills...was my son in law, Frank Guzman's best friend. He will always be honored by me and my family...for the great sacrafice for our Freedom. God Bless you and thank you.
~ JANET VAN BUREN, DESERT HOT SPRINGS, California
.