Monday, May 30, 2011
This is the flat land where nothing ever changes.
FFS!!!! ARE YOU ACTUALLY SERIOUS???!! I worked REALLY REALLY HARD last week, I allegedly burned over 3000 calories by exercise and you are SERIOUSLY telling me that it meant NOTHING?!! My legs are still KILLING ME and really nothing, nothing at all? not a single ounce? I stand there staring at that evil little LED screen on my scales as though expecting it to suddenly flash 'LOL, jk you lost 50 pounds this week go see a doctor just in case your arm has fallen off'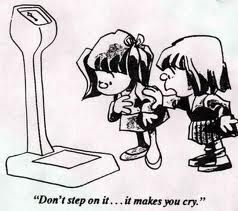 I cannot believe it.. WHAT IS THE POINT??!! I really just felt like quiting right then....Especially after spending most of the weekend with my teeny tiny friends listening to one especially ickle one telling me about the dark and depressing days when she let herself get to a 'disgusting' 140 pounds....yup....trying to nod compassionately when she told of how the weight just 'fell off' and now she's down to 112 all the while I feel like this: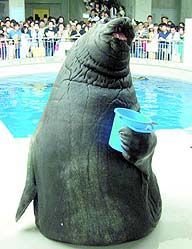 OK OK I do know that its all relative and everyone has their number, I know that when I was 30 pounds lighter all I wanted to be was 30 pounds lighter...I know that it depends on every individuals personal body image and that no one should be able to make you feel bad about yourself unless you let them...but it just doesn't always work that way...I know my dear sister could (honestly with the nicest intentions) make even Gwyneth Paltrow feel like this: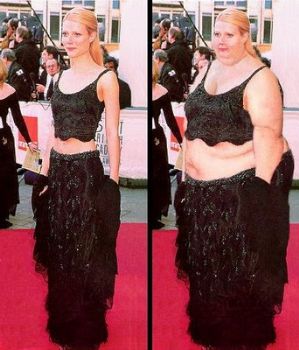 What can I do? What should I change? I don't wanna quit but should I work harder (is that a dumb question?) I mean I feel fitter and stronger...I swear I thought the scale would show a huge loss this week... definitely not NOTHING AT ALL... heartbreaking. I know plateaus are normal I just didn't think I'd reach one this early, after only week three....