Sunday, May 29, 2011
"Holding out" on myself? Why would I do this? There's a Latin quote: "nosce te ipsum" or "Know thyself." And I KNOW that after some bedroom wrestlin' running would go from 1st or 2nd to not even on the top 5 of things to do. Anyway, I got my 3 miles in, in a light drizzle no less, so I could get my day truly started off right. Either I'm getting serious about reaching my goal or running is more of a guilty pleasure than I was led to believe.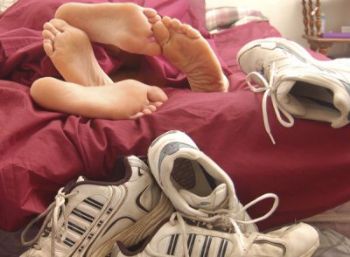 Hope you all enjoy a great Memorial Day.