I bought a bathing suit, but I am too affraid to wear it
Friday, May 27, 2011
I am going to LA June 11th-13th with my best friend. I am also going to Cancun mid July for my 5th year wedding anniversary. I really dont want to wear a one piece. I have been super duper hateful towards myself lately, especially my stomach. I really need to work on appreciating how hard I am working.
I have been busting my butt and I feel like nothing is happening.
I went to old navy today since they had a sale. I got a bathing suit , a 2 piece bathing suit. I got a skirt in a size 4. I mean its old navy so its not a REAL size 4, but still seeing that number on a piece of clothing that fits me, made me feel bomb.com.
Here are the pics of the suit
I just want my stomach to not look so scary. I don't know how to stop hating it... ugh.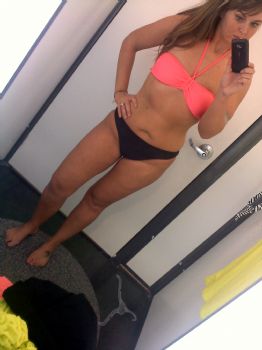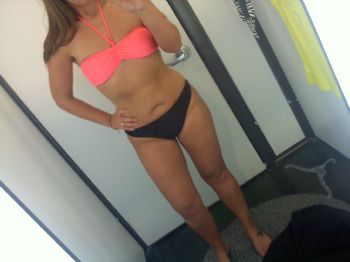 and here is a proof of my awesome deal. By the way that skirt was on clearance, and today was 50% off clearance items. So I paid like $2.00 for it! I am such a smart shopper heheh