Let me start off by saying I know that the people manning the TSA security posts are just normal people being paid to do a job. Like the folks at McDonalds. Secondly, this isnít about patriotism. I grew up a train ride away from New York City, and watched the World Trade Towers get built from the ground up. My father is a first responder in Jersey, and personally knows people who died as a result of 911. So donít tell me I donít understand whatís at stake.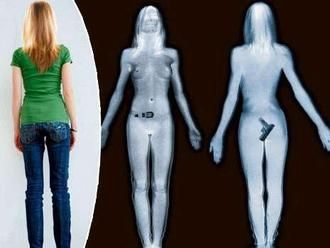 But the people who run the TSA are a bunch of idiotic jackholes if they think someone like this woman is going to try to take a plane out with a pistol hidden in her... well... where IS that gun placed? (By the way, it was a TSA woman who picked me to go through the scanner. Maybe she liked what she saw? Good for me!)
Me, my wife, my mother, and my 7 year old daughter were passing through the Indianapolis airport this week. I was holding the hand of my 7 year old, about to send her through the security gate when someone tapped me on the shoulder. I turned towards the woman in the blue uniform, and looked her in the eye. She informed me that Iíd been randomly selected for a full body scan. ďMe?Ē I asked. ďYes. We need you to step into the machineĒ the gaunt, white faced woman replied. ďWhy?Ē I asked, aware of the fact that I was already raising eyebrows from the people around me, because after all, I must have something to hide. ďSir, itís just random.Ē She replied. I stood tall, held my daughterís hand, and said ďThat is a stupid reason. No.Ē Nobody seperates me from me little girl in a crowd. I went into full Daddy-Bear mode. To make a long story short, I "opted out" of the body scan, and instead allowed myself to be felt up by a large, grey haired man as my daughter stood at my side, watching. He spoke to me as he worked in calm, even tones, explaining where he would be touching next. He performed his service under the watchful gaze of my daughter and mother, making sure I didnít have a piano wire hidden in my belt or a plastic knife stored in a body cavity. My first grader got a real lesson in what happens when people are afraid. They let themselves be bullied.
I fly more than most people, averaging about 20-30 flights a year. So if someone smuggles a shoe bomb aboard a plane, I have more to lose than the blue uniformed civil servant feeling me up like weíre on a second date. I understand we need to make the bad guys work really hard if they want to hurt us. But Iím a 40 something overweight, graying guy from Jersey flying back home after seeing my oldest daughters graduation, holding my first graderís hand in a crowded airport. Can even a really, really stupid person think there is a chance Iím a threat to national security? I needed to be targeted by the TSA about as much as the 7 year old kid in New Orleans a few months ago (you gotta love you tube) or the INFANT in Kansas City recently.
Lets set aside the fact that these ďnewĒ full body scanners donít actually DO anything besides force radioactive air into your body (about the level of a mammogram) and give you a view of what someone looks like without any clothes. Lets set aside the fact that almost no other country in the free world (or Middle East) where active terrorism is a daily threat considers the full body scanners to be effective, and refuses to use them. Letís set aside the fact that former Secretary of Homeland Security, Michael Chertoff, represents Rapiscan, the company which is selling these scanners to the Department of Homeland Security at the cost of $300 million in taxpayer money.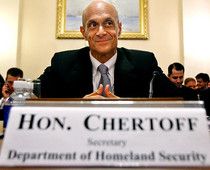 Isnít there a smarter way to do this? If my shoes smell like explosives, or I paid cash for a one way ticket, or exhibit any signs of weirdness in the airport, by all means, pull me aside. Check my bags, ask me 100 questions, give me a rectal probe, check my background. But enough is enough. Canít SOMEONE responsible for keeping us safe come up with a better idea than putting on a big smoke and mirrors show at the airport? Donít waste my time. Donít waste the time of the 70 year old guy who was in the full body scanner as I walked away, his elderly wife looking fearfully on from the other side of the plexiglass as his glasses were knocked off his face by the jets of radioactive air being shot into his face . Give us a real solution. Donít just scare and bully people. Actually DO something.
What do you think? What would you do if you were in the airport with a young child, and they got "randomly" selected for a full body scan? Recent research by Columbia University indicates that about one person in 20 is especially sensitive to radiation. These people have gene mutations that make them less able to repair X-ray damage to their DNA. So being subjected to radiation like this can actually lead to a significantly increased risk of breast and ovarian cancer. Should you (or a child) be put through this procedure?