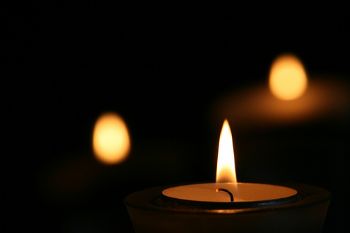 I learned today with much sadness that our wonderful Spark People friend, Willowwinds has passed on to be with our Lord.
I can't stop the tears from flowing. I realize that I only know Susan (her real name) from Spark People, but she had become a source of such daily uplifting to me and to others. I will so sadly miss her daily blogs, her little jokes, her beautiful poems, her Christmas pages.
Through all of Susan's financial troubles and her many health issues, she never complained. She was always there to comfort us and to enlighten us with her wit and wisdom.
I feel so sad for her husband Russ. Russ was always so kind to Susan. And Susan loved Russ so much. Her fur babies will miss their Mommy so very much.
Russ, to you, please know that Willow was a light here on Spark People. She will be missed by so many. God Bless and keep you through this sad time.
I would like to quote one thing Susan said in her last blog:
"The Secret is this: "I have learned there is little I can do in my life that will make me truly happy. I must depend on God to make me happy and meet my needs. When a need arises in my life, I have to trust God to supply according to HIS riches. I have learned most of the time I don't need half of what I think I do. HE has never let me down." Since I learned that Secret I am happy."
This was Susan. All she wanted some days was some fresh fruit that at times they couldn't afford to get or some extra heat for their home. God Bless you, my dear, dear friend. A spark has gone from me and Spark People today.
God Bless you Susan!
"No eye has seen, no ear has heard, and no mind has imagined what God has prepared for those who love him." 1 Corinthians 2:9b
For those wishing to send a card, her address is:
Susan Distler 3906 Nichol Street Newportville, PA 19056
You may leave a memorial comment on her Spark People page here:
www.sparkpeople.com/mypa
ge.asp?ID=WILLOWWINDS