It's official, I hit my goal weight!
On Friday I was sitting at 170 but had the weekend ahead of me before my official Monday weigh in. I told the wife no going out to eat and I enlisted the help of the worlds smallest cardio coach, my sweet little Morgan.
Friday I mowed, trimmed the trees and hedges, and worked like a dog in the garden.
Saturday was supposed to be our long bike ride day, but I awoke to a flat tire and when I tried to inflate it I discovered that it was a bad valve steam. I could not fix it so instead of running to the store to replace the tube I decided to just run along while Morgan rides her bike. We drove to the park and unloaded. It is a beautiful day and the run is going great, but did I mention that Morgan has a new larger 5 speed bike? Every time I started to slow down I would hear the sweetest little voice tell me please Daddy don't make me have to wait for you. This went on for two and a half hours. By this time we made it back to the park where our car is at and I am completely spent and soaked in sweat, but feeling pretty good. I started walking it off to try and cool down and catch my breath and Morgan attacked the play ground like she hadn't done a thing.
Any of you that have read my blogs before know, I hate cardio, and my least favorite is running. Saturday night my legs started to get tight and my knee was aching. Sunday dawns to sore legs and my knee had become a knot of agony. My wife is sick so Sundays work out was limited to a walk to help untie the knots in my legs, cleaning the kitchen and making a loaf of bread for supper.
In anticipation of hitting my goal weight I went to the store and purchased my new weight set and of course a new tube for my front tire.
This morning I feel great and am looking forward to working out with my new weights. The only question is what next. I was thinking of loosing 5 more pounds, my upper abs are visible but my lower abs are still covered with a layer of fat. I really want to hit the weights hard so I may start gaining again. Maybe I should look into easy ways to check percent body fat and work with that.
Whatever I decide this has been a great journey and I feel like I have taken control of my life back. Who said 50 can't be fun, I am having a great time!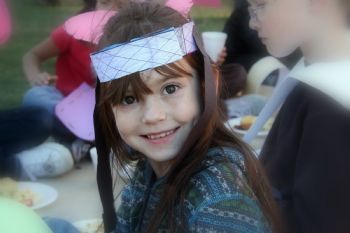 I forgot to take any new pictures this weekend so this is a picture of my little cardio coach from Thanksgiving.