Cellcom Half Marathon Green Bay, WI
Sunday, May 15, 2011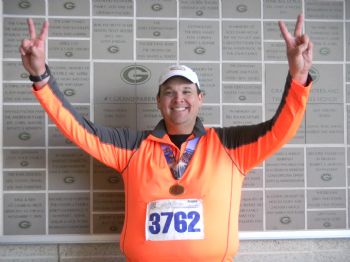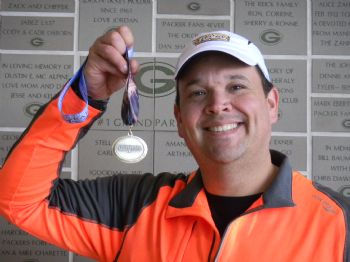 just a quick update. more to come. Got done with the Cellcom Half Marathon, this race is absolutely worth the effort to participate in. Well organized, lots of bling and a great atmosphere.
I guess what I wanted most to bring up is that even in spite of having a great race, my self consciousness is very much alive and well... go figure.
I run my best race and all i am concerned about is that somone will see my spare tire. Oh please. If there is one place i should not feel self conscious, its here. I debated not posting my pics because they are not slim trim and svelte. If anything, thats the reason i should post them. People need to see that you dont have to be perfect to run, to have victory, to live your best life. how silly it is to wait until all is perfect until you put yourself out there.
If there is a less than perfect runner out there who needs a boost or a reminder that greatness does not lie in the externals, my next post is for you. i refuse to allow myself to feel that my experience was anything less than what it was just because i am squishy.
We ROCKED this race and had some fantastic fellowship with some Sparkies and feel renewed in my spirit to carry on another day and make this dream of mine happen.
Its time for us to Waddle On!! Thank you John Bingham.