Pictures of me in my old clothes...

Wednesday, May 11, 2011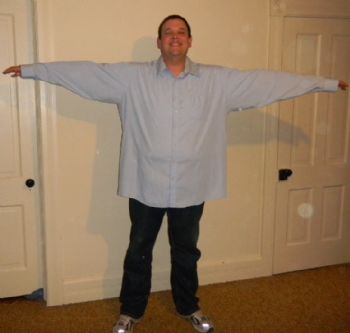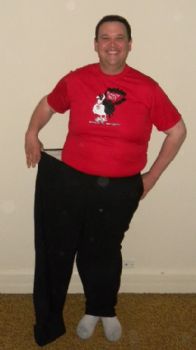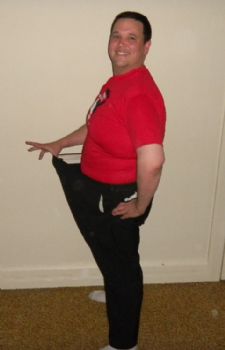 My starting pants size was a 52, now I am a 38
My starting shirt size (dress shirt) 20 now 18
(standard shirt size starting 4X now XL)
I used the red compression shirt simply for the color contrast with the black pants, compression shirts still dont flatter me too much and there are still lots of squishy parts that need attention. :)
I posted these for no other reason than to remind myself of what it was like. My blue shirt actually got tight in the middle and the buttons were stressed when I sat down. I never got a pic in my dress clothes when I started simply because I avoided cameras...period.
I find it pretty scary that I can stand in one leg of my old pants. What is even scarier is that I used to think I was OK. I dont ever want to go back to that ...ever.
Every time I run, I keep a healthy distance between me and the guy that used to fit into those clothes.