Hope Starts Here Challenge 10K with Pics...
Saturday, May 07, 2011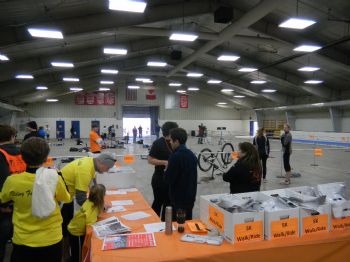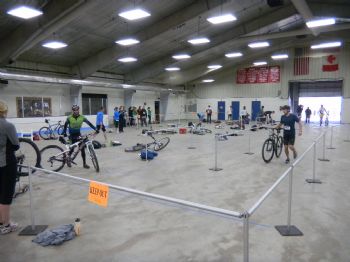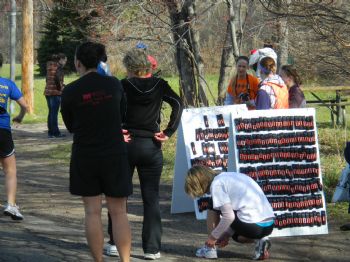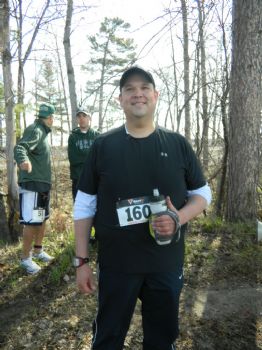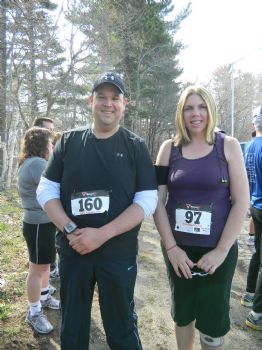 THATS ME WITH MY SPARKBUDDY BRENDA..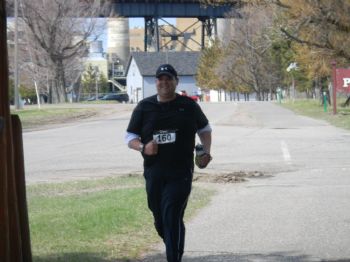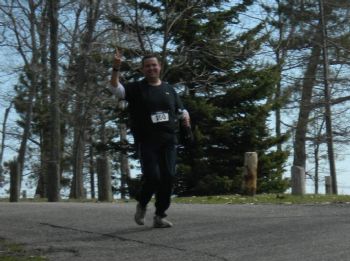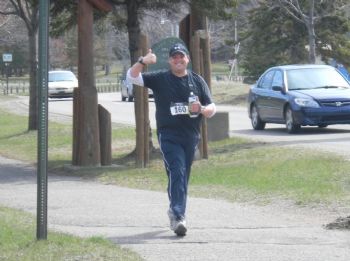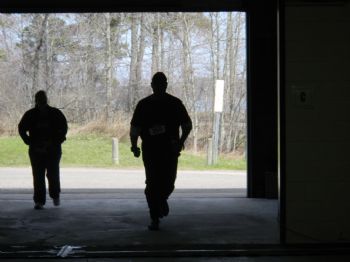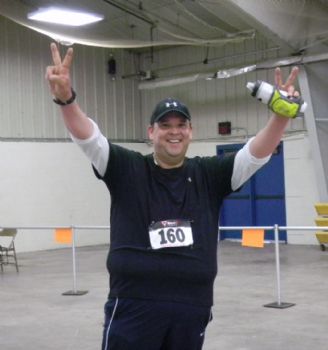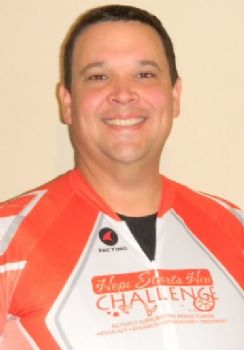 No real detailed race report except that the weather was perfect. i could not have asked for a better event to start off my racing year. I got to have a Sparkmeet this time with Brenda
www.sparkpeople.com/mypa
ge.asp?id=BURTON79B
BTW.. Stop by Brendas page and give her a HUGE Woo Hoo for placing 5th in her age group. She had things to do so she took off and i contacted her wondering if she knew about her group placement... always happy to pass on good news!! she did awesome! For me, I got to shave 7 minutes off of my 10K time inspite of taking on Marquettes version of heartbreak hill. For any locals reading this, we took Presque Isle the reverse way...yes up that monster hill... on my way down i was chanting "happy quads..happy quads.." over and over as my legs were tested...whew that glad that part was over.
The event was a 5K, 10K, Duathalon, and walk for brain cancer research. The Duathalon event consisted of a 5K run, 10 mile cycle then transition to a 5K run again... watching this part of the event really makes me think. I cant really train for a tri, no real places to swim in a training environment but a Duathalon.... im really seriously thinking I want to do this event next year. I LOVE cycling/mountain biking and havent done it much but it was my first love long before running. It is how I broke my first plateau and got past 330 lbs.
I am also really kicking around the concept of training for the Ore to Shore mountain bike marathon. They have 2 events, one is a 48 mile mostly off road race and the other is a similar 28 mile race, again mostly off road.
www.oretoshore.com/event
s.html
Not doing it this year but maybe next year...... One of these days I really want to lose enough weight to actually be competitive and place for my age group... not a bad dream. I never used to dream like that when I was 385 lbs but now..... it is not far fetched. i believe in myself now and that is the greatest victory of all.