Friday, April 29, 2011
A little while ago I was surfing online and found this vegan meatless jerky by primal strips. I was hesitant to try it at first, for fear it would taste like cardboard, but last week I finally ordered some from VeganEssentials.com: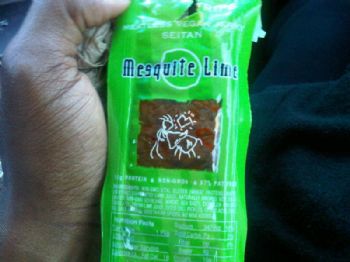 It was pretty tasty and reminded me of when I used to actually eat beef jerky (probably 15 years ago now). It does have a little soy sauce in it, but not enough to make me count it out completely (and I believe it's non-GMO soy sauce). All in all, a good snack with 10g of protein and only 74 calories. I might start using it as a post-workout snack too in case I don't have a protein shake handy.