Thursday, April 28, 2011
Okay, I managed to find a decent size photo of my Eileen Fisher sequined vest - I wore it with a charcoal grey silk tank top, and black linen cropped pants. And red Birkenstocks for a pop of color.
Here's the vest: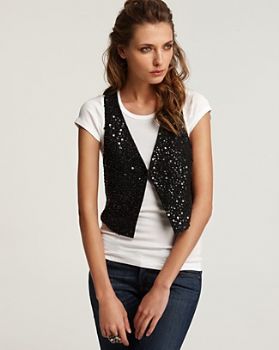 And I have to admit, I didn't feel as sassy today!