Monday, April 25, 2011
Two blogs in one day?!??? Preposterous ;) But I just HAD to. I've been meaning to do this for a while, once I got down to around 100 pounds lost (total, 70 on SP) but then I forgot the dress at my mom's and blahblahblah. Finally got the dress, and now its photo timeee.
This is me at my senior prom in a size 18 (taken OUT because it was snug...) dress, at around 260-265 pounds. My absolute biggest-
And THESE are me, last night, at 159ish (around size 10) wearing that same dress-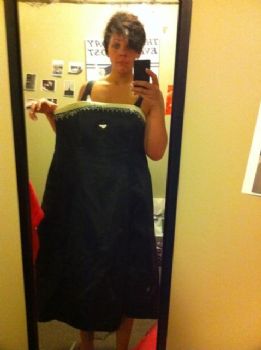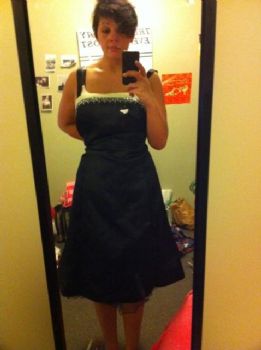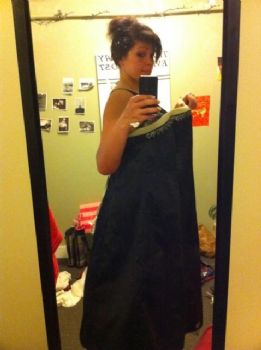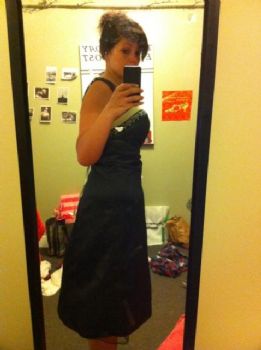 I put it on last night and I could barely believe that there was a time that this dress fit "perfectly".. Sometimes it's hard to see the differences in yourself but with things like this the proof is absolutely tangible.