I have been thinking a lot about what I want to achieve fitness-wise. I still want to run a marathon this year, just can't pick one, because the ones I want to do don't fit into my schedule. Darn life getting in the way...

I will figure it out, though.
In the meantime I decided to make another dream a reality. Doing something called The Swedish Classic. It involves 4 races, all to be completed within a year after starting. Doesn't sound like much of a challenge, right?
Think again.
Race 1 ~~ My starting race will be Lidingoloppet, a 30 k trail run in September, on a hilly course in Stockholm. Challenging, but doable. Experienced runners have called this race more difficult than running the Stockholm marathon, because of the trail run aspect and the hilliness. We'll see. I have registered for the race and barring any injuries I don't see a problem doing this.
Race 2 ~~ In March 2012 I will be required to do a 90 K (56 mi) cross country ski race - the famous Vasaloppet. I expect it will take me about 8-10 hours. I haven't done any xc skiing since I was about 13. Gah.
Race 3 ~~ In June 2012 I will have the immense pleasure of riding a bike 300 K (186.5 mi) around one of the bigger lakes in the country during a night time adventure. I estimate that it will take about 12 hours to complete the Vatternrundan. I'm sure my butt will just love this.

Race 4 ~~ This race will conclude my strive to achieve the coveted medal and diploma. It's a 3000 m (1.86 mi) swim in open waters, called Vansbrosimningen. Not a challenging distance, but...Last year the water temperature was all of 39 F. I'm thinking wet suit, people...
As most of you know I am mainly a runner. My idea of fun is doing a 10-14 mile run on Sunday. Throw in some Insanity and I am a happy camper.
Cycling? For me cycling has been a transportation method to and from the train station...
This obviously needs to change. And once I have made up my mind I rarely hesitate. I brought my Master Card with me and went to a cycle shop to be educated. And holy cr@p did I ever get an education. For three hours. Brands, frames, the importance of weight, comfort vs speed, gear systems, breaks, pedals, shoes, upkeep...
Oh, my God.
I exited the shop with this: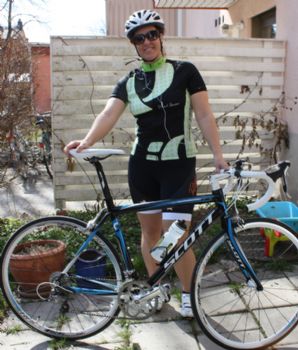 And I am in love... I love the lightness, the speed, the freedom.
And from now on a couple of hours on Saturdays are devoted to a long ride, just like my Sunday mornings are devoted to a long run. These hours are MINE, not to be messed with. After I finish this round of Insanity (in about 4 weeks) I will replace those workouts with additional bike rides and ST.
I am already a fairly strong swimmer. However, I always do breast stroke or back stroke.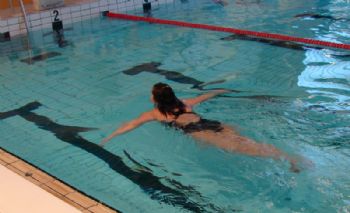 This I completely suck at, which is painfully obvious in this photo: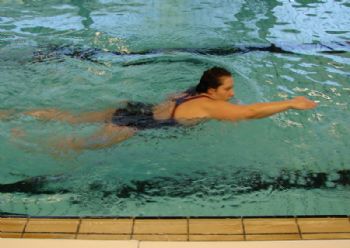 So I have signed up for a swim class in late fall to learn proper crawl technique. The class also teaches turning technique in the pool, something I've always wanted to learn.
That leaves me with the xc skiing. Sigh... I'll let you know how that goes in November when the snow comes.
I have an ominous feeling it'll look something like this: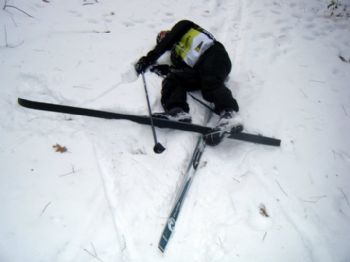 rather than this: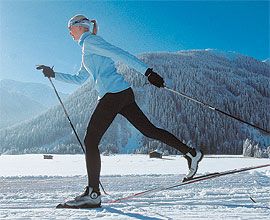 Oh my god, people - I am so EXCITED about all of this! I will let you know how this all develops!
**the last two photos were found online through a Google search. They're not my photos and no copyright infringement intended...