Tuesday, April 19, 2011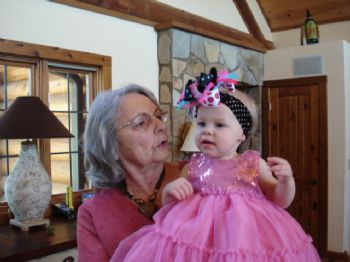 It has been some time since I offered a blog, but could not pass up the opportunity given me on this past Sunday. It was the first birthday of Sloan, my GGD. It was a perfect day, all present enjoyed themselves immensely, and we all had a blast. Good food, lots of cute decorations, and wonderful cake. There was a small one for Sloan and she sure devoured some ot it.
Is it possible to find love at 80 - I will turn 80 in July and yes, I found love - I did not think I could love anyone so much - but Sloan proved me wrong - she is the entire love of my life.