Wednesday, April 06, 2011
Yea! My bento boxes arrived today.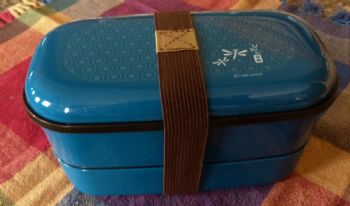 This little beauty is 6"long, 3"wide and stand a whopping 3.5" high. The bottom cup holds approx 1 cup the middle layer holds approx 1.4 cups and the top is large enough for a pair of chop sticks or a napkin. It is all neatly held together by a stretchy band.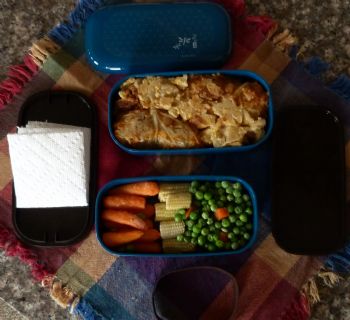 As you can see I have veggies on the bottom layer and have managed to cram 2 cabbage rolls and some left over augratin potatoes to fill all the voids.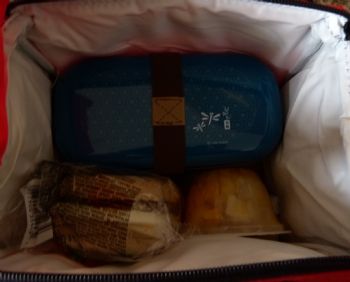 All packed up in my smallest cooler and there is still plenty of room for my breakfast sandwich and fruit cup.
Who says good things come in small packages. I am looking forward to being more creative with my bento box. And am excited about the built in portion control.