Wednesday, April 06, 2011

Everyone is all about making up their own words lately so I thought I would come up with my own...zenspiration. That's when I'm inspired and I'm getting my zen on at the same time.

Cocoa Spiced Latte is what made me think of that word. I got my latest issue of Clean Eating magazine and I'm trying this drink right now. I didn't have cardamon so I used cinnamon and nutmeg. If I had a little bit of light cool whip I'd be in nirvana. Love this drink. This will help me stop going to Starbucks for my non-fat latte!
www.cleaneatingmag.com/H
ome.aspx
This is the link to their web page. The recipe isn't on there yet so you should hike it on over to walmart or your favorite bookstore and pick up their magazine. This way of eating has totally gotten me off the yo-yo diet roller coaster that I spent most of my adult life on. Next month will be 3 years since I started working to lose weight. I've lost and maintained a 95 lb weight loss and this Clean Eating way of life will be with me permanently now.
I added four other recipes from this edition to my grocery shopping list to try over the next week or so.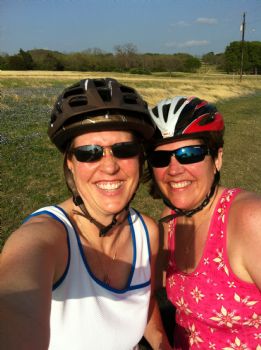 Another thing adding to my zen state is my BFF - aka most dedicated fitness buddy... we had an awesome bike ride on Sunday and she followed that up with calling me this week and emailing me a list of events that we can do for the next several months. One of them is a bike event so we're expanding from our 5k runs to include other things. Gotta love someone who helps keep you on track like that.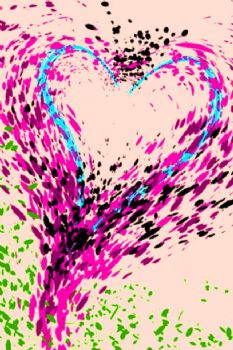 I love SP! And I heart my Twilight Challenge team. We're doing an Easter Bunny Don't Bring Me Down Challenge, and it has rekindled my commitment to use the food tracker on SP. I truly love all the support on SP and it gives me inspiration every single day.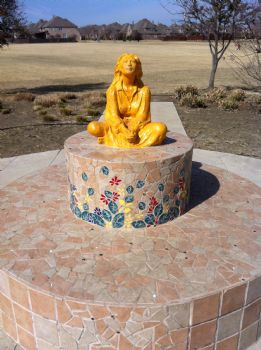 Susie and I have been into "destination" workouts since the weather is getting better. We're both trying to walk or run somewhere instead of just driving. One day I walked the .7 miles to Starbucks for my latte and then proceeded to walk around in a neighborhood near me when I found the statue above at a park. I think she was getting her zen on and meditating about healthy eating! I ended up walking 3 miles before I ever got to the gym for my workout that day. My gym is only 1/2 mile from my house so end up walking or running there quite a bit now.
So no earth shattering revelations today. I just wanted to share a few things that keep me inspired to continue on in the journey. I hope something I shared inspires you to do something new today.
Where would you go on a destination workout? What is a new recipe you are trying?