Time to get serious
Wednesday, April 06, 2011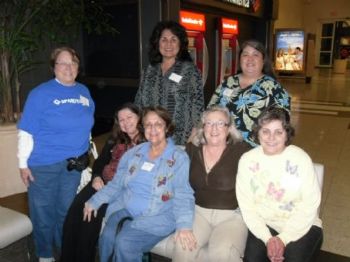 Two months ago I went and walked with my Spark friends. We were a small group but it was wonderful to be able to meet the people we talk to on line. I have missed the event the last two months.. Once because I had other plans but last month because I have been tired.
I found an article in the newspaper today about the cholesterol lowering drug I am taking.
It turns out the side effects are possible joint discomfort and tiredness.
Golly if I can have the help with my cholesterol, and the only result is a little tiredness, it is a good tradeoff. I just have to start going to bed one half hour earlier, to start.
I have been off meat and poultry since Ash Wednesday. I am really thinking about going vegetarian. I am less hungry and have less stomach upsets. I diet one day at a time so ...I will just not worry about tomorrow and just do my food plan and exercise today....
Boy I am the queen of the run on sentence. Hope you all have a wonderful day.
Have you tried not eating meat and poultry?