Sunday, April 03, 2011
I promised to keep everyone updated with foal pictures, so here are a few of the latest!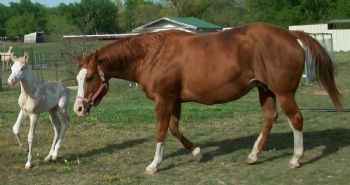 This is Connie and her colt turned out in the backyard for the first time! He can't believe that there is this much ROOM to run around in the world, as his world for 2 days was a 12X12 foot stall! Mom is trying to keep track of him.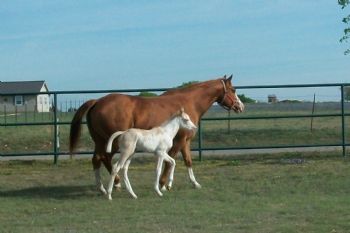 Exploring the front yard..................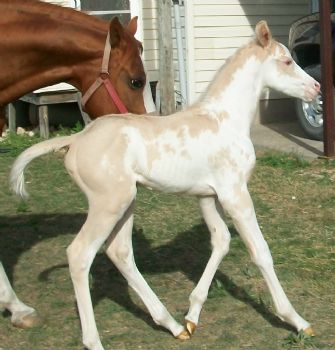 Let's try out these long legs! (Mom is trying to keep pace)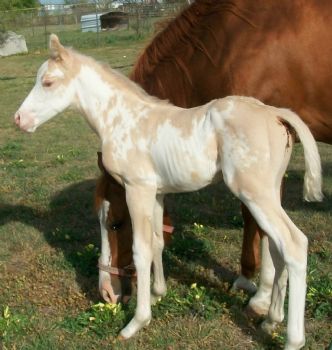 "OK, stop a minute and catch my breath" Let Mom graze a little!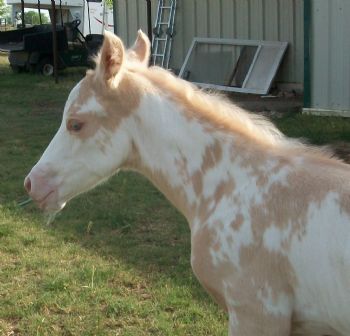 A close up of the color on head and shoulders. BIG EYES!!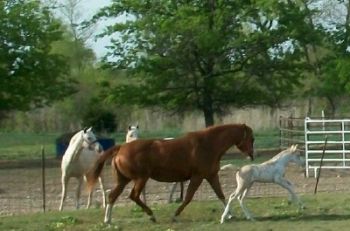 REALLY stretching my legs! I LOVE it! My sisters are watching me, thinking they were never that small!
It is so important for the foals to get outside and soak up some sunshine and exercise their legs! The exercise helps to strengthen their bones and teach them how to balance and "use themselves" which is so important later on in their lives when they must balance themselves AND a rider. Their day consists of sleeping, eating, and exercising! All are vital.