27 weeks & suprise 3D ultrasound
Friday, April 01, 2011
I'm 27 weeks today, and depending on the app/website, either I hit my 3rd trimester this week, or will next week.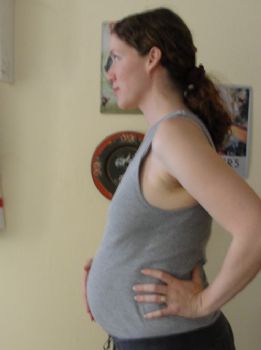 here's my baby belly at 27 weeks!
We went to the midwife, and brought my 10 year old, for the first time. The MW was so nice & asked if she wanted to see the baby! I thought it was going to be a regular ol' ultrasound, but then she popped it up in 3D... I wish I would have brought the camera, so we could have gotten video. Baby wasn't cooperating, and had a hold of the umbilical cord, and kept putting it in front of his/her face! I did get a good enough look to see that the baby looks like my 2nd from the front of the face (they have Daddy's heart shaped face!) and from the profile, looks like my 1st...
Here's our sneak peek at Baby #3!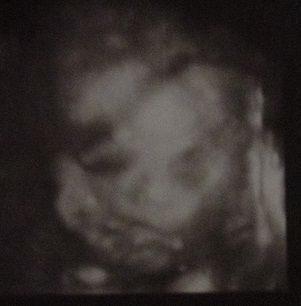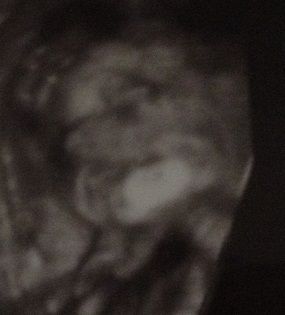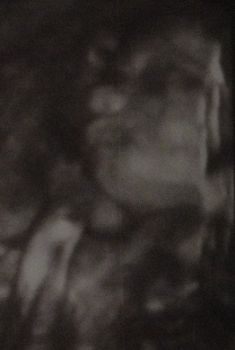 I am totally in awe, and in love. S/he looks just like my oldest, I think.. here's a picture to compare: