Monday, March 28, 2011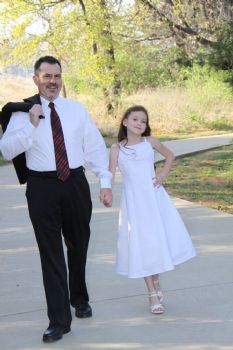 Recently I have had several people ask me about my new healthy outlook on life. Some wanted to know why I turned down a second helping of my favorite food, or why I had a salad instead of the hamburger hot off the grill. Some even make fun of me because I walk or ride my bike to work instead of driving my car. I have answered the questions in many different ways. Some days I say I want to look better at the beach this summer, or that I want to look more like the man my wife married so many years ago. Most often I have answered that it is for my health. This answer is closer to the truth. This Saturday the true answer reveled itself to me. I want to dance at my daughters wedding!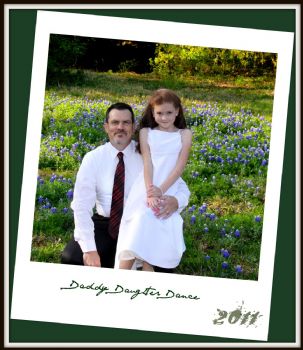 Yes, it is that time of year again. The daddy daughter dance. I have always looked forward to my night alone with my little princess, but this year is different. It is her last year in elementary school. After this year it is boy girl dances and god forbid, dating! So this year during the dance I found myself pondering how many more times will my little angel want to dance with Dad. How many more trips for walks at the park are left. It was a wonderful night but I kept drifting into melancholy and thought of a childhood rapidly running away.
Then out of the blue a new revelation hit me. We had danced for three hours and I wasn't tired. We spent one entire song doing nothing but non-stop bouncing up and down holding each others hands. I can dance a slow song holding my daughter off the ground with one hand and not feel the need to put her down. I may be older than all the other fourth graders Dad's, but I was one of the THIN Dads! No one asked me why I walked past the desert table, they wanted to know were I was working out or how much weight I lost.
I owe all this to Sparkpeople and all the wonderful people on this site. My new outlook on life. My new healthier body. But most of all, helping me find the reason for all this change.
Dancing with my daughter.