Monday, March 21, 2011
Ok...I know I promised this pic a couple of week's ago. This is my brother's best friend. He is one of the funniest people I've ever met. He decided to give himself a Jack Daniel's "I V" at the wedding....all in fun...I know a few people wanted to see the picture so here it is....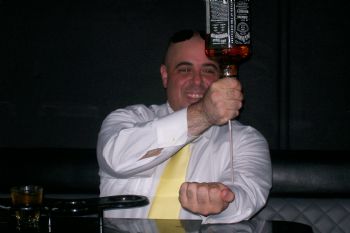 These next two pics I forgot about. I absolutely love them and I think I'm going to have them framed for the house....