Sunday, March 13, 2011
100 days until summer. That's a lot of time to make some progress. That's what the Rants From Mommyland 100 days to summer challenge is all about. It starts tomorrow. I'm on the warrior team which means I am combining challenges from 4 disciplines: Cardio, strength, nutrition and well-being. I will also be "winning" at bad-a$$ness along the way. If you want to learn more about the challenge, check out the Rants team page.
My starting stats:
Weight: 220.2
Neck: 14.25
Chest: 40.25
Abs: 36.5
Waist: 37.5
Hips: 48.5
Left Bicep: 14
Right Bicep: 14
Left Thigh: 25.5
Right Thigh: 25
Left Calf: 16.5
Right Calf: 17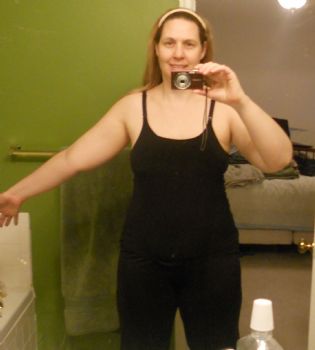 I'm hoping to end the challenge under 200 with about 5 inches off my waist. I won't be bikini ready but I would be able to skip the beach mumu. Along the way I'll be fitting in a couple of 5Ks.