Saturday, March 12, 2011
Here I am 12 months ago, just a couple days before I went into labor. I was about 330 in the picture, I left the hospital at 310 and I was 294 at my 6 week check up (Where my Dr. said "Okay, you're healthy, you can start exercising anytime...Seriously...anytime now.").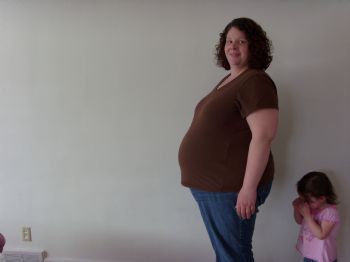 Here I am this morning, 202#, after running the Rex Lee 5k in Provo Utah. I finished in about 33:00 (The official times aren't posted yet.) I can't wait to go back and see my Dr. just to show him all I've accomplished.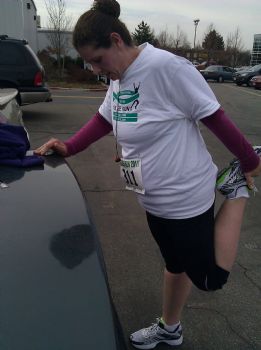 And I just want to say to anyone who might be looking at this, hoping for some inspiration and motivation to get started on your own weight loss journey: Look what can happen in 12 months. There is nothing special about my body, or my abilities. I followed the program laid out for me by SP and it worked. No magic, no miracle. Just hard work, sweat, focus, re-focusing, and fun. It really has been fun.
So get started! Just think what we'll all be doing in the spring next year!!