Sunday, February 27, 2011
What a fast week! Had rain in the middle of the week so there went my barn Spring cleaning. None of the donkeys like to get wet plus I sleep a lot better at night knowing that they're nice and snug in the barn. That means that Gypsy Rose, my horse, has to spend the time it's raining in a stall so she doesn't keep the donks outside. She likes to stand right in the middle of the aisle and the donks won't push past her to get out of the rain. Now I'm starting all over again cleaning up donkey poo. Just can't seem to get them trained to go outside the barn.
We've been redoing the dog yard to allow them to stay closer to the house if they want. Want it to look nice but also want them to be safe.
Heard the Spring Peepers last night for the first time. That has always meant that Spring is just about here. The daffodils are blooming also.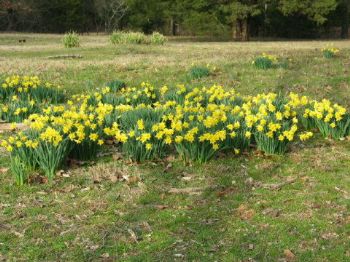 These are the ones my Mother, now passed, planted years ago up in our East pasture. They are just beautiful.
Da Boys! I have 4 boys all told but these last 3 are such characters. Here's Daniel: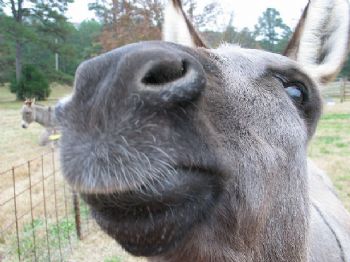 . He is such a camera hog. I have to sneak up on him if I want to get a picture of his whole body. So far I've not had much luck.
The next 2 are totally joined at the hip. They've been best friends since they were babies and still play together every day. Here is Moses(black nose) and Frankie(curly boy):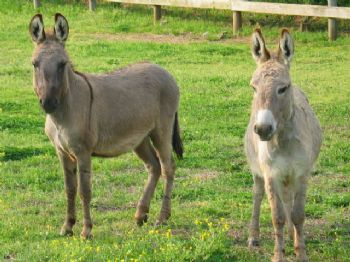 They make me laugh every day. Such enjoyment!
This is my favorite donkey picture. This is Moses telling the world that "Life is Great"!