Wednesday, February 23, 2011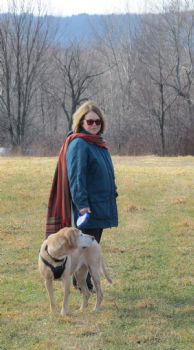 Today was the day we realized that our dear heart Honey needed her rest. She blessed our lives each and every day we were lucky enough to have her with us. She had no more energy to fight and it was time to let go. We're heartbroken, but glad that she isn't suffering. What a great gift and blessing she's been to us. We're shocked at the speed of her decline and in awe at the strength of her warrior constitution. She apparently had cancer and many complications, but was walking with us twice each day, happy, barking and loving her food until 2 weeks ago. We had no idea anything was wrong till she began to cough, and then we had a reprieve when the vet treated her sore tonsils and that went away. So we've had blessing after blessing including today, when the veternarian came to the house so we could all be home together at the end. I count you all too among the great blessings in my life and appreciate your prayers and support more than ever I could say.
Bill just got me up and out for a "Honey walk" insisting that my personal trainer, Honey the dog, would expect nothing less. It is a beautiful day and we could feel her there leading our pack, as always!