Saturday, February 19, 2011
Here is a picture of me around 1990, before I got married (and had children). My DH took the pic, and he found it a few years ago. Since that time, he has kept it in his desk. I guess it should have been a clue to me that I needed to lose weight, but we all know that we have to lose weight for ourselves, not someone else.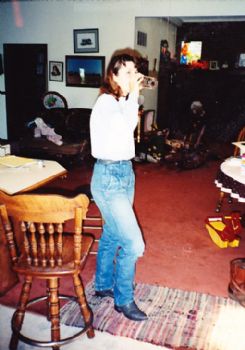 I always thought it was unfair to expect a woman to have children and then get back the body she had before those kids. I think now that it can be done. I guess I will find out!