Thursday, February 17, 2011
I LOVE food! Unfortunately a little too much. I have the whole exercise thing down, I love working out, I know what I need to do....fitness is my friend :) Unfortunately food is not. I can do well with my eating most of the day but once evening rolls around I start eating mindlessly, I fix whatever is quick and easy because I am usually starved from waiting too long to eat. It's like my brain just turns itself off and I don't even think about what i am putting in my mouth.
Hence, the food blog. Thanks for the idea Lois :)
I am going to attempt to try and blog my food daily. Hopefully this will make me more accountable and help me to think about what I am actually eating.
So here goes........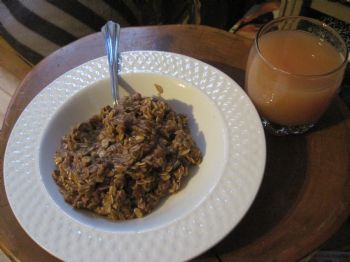 Breakfast 3/4 cup oatmeal with cinnamon, 1 tsp honey and grapefruit juice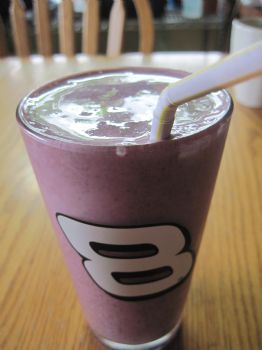 Blueberry protein smoothie after workout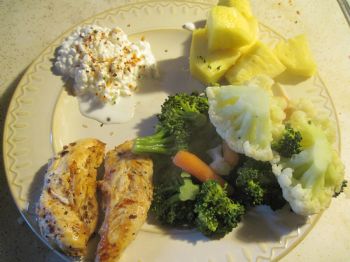 Lunch ~ 3.5 oz chicken tenderloin, steamed veggies, lowfat cottage cheese and fresh pineapple
Snack~ 1 banana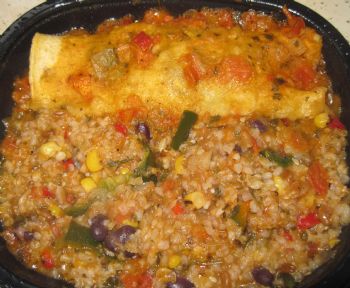 dinner~ Kashi spicy black bean enchilada & 1 pkg trail mix not pictured
Usually these Kashi dinners are pretty good but I really wasn't impressed with this one, it was quite spicy but really had no flavor.
Total calories for the day 1627.