Tuesday, February 15, 2011
Today is going to be jam packed. I have 3 medical appointments: physical therapy, the sleep specialist, and my psychiatrist. I have to squeez in some yoga somewher, plus some stepping if I have enough time. After all that I am delivering a gift to my mother-in-law and visiting with her. Finally I have to go grocery shopping as the fridge and the cupboards are bare.
Here are some pics from my Diamond Headache Clininc stay:
View of Lake Michigan from the big window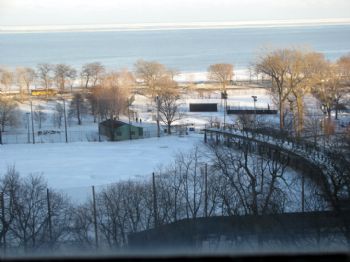 Diamond windows in the room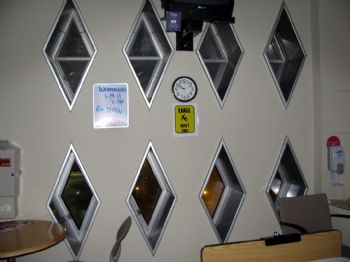 My comfort table: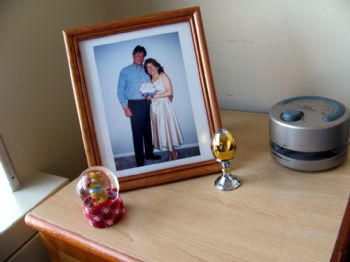 Flowers from my DH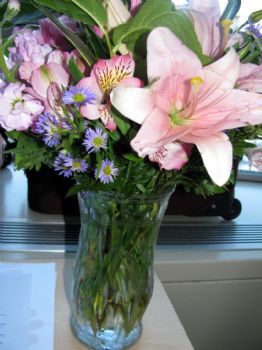 Night view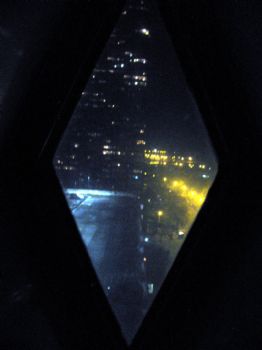 Let's hope I don't ever have to go back there.