Wednesday, February 02, 2011
Yes, I live in the snow belt and yes we got slammed by snow last night.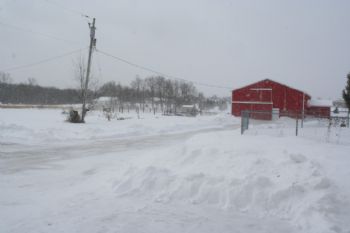 Thank goodness we didn't get the rain, sleet and ice. Only the snow fell here. Looks like Mother Nature has decided what kind of exercise I will do today. At least in the morning. The dog is bothering me to go for our walk, but I just can't get out to our usual walking path. Although i spent 3 hours snow blowing and shoveling my driveway, I did manage to have a little fun before I came in the house. For those of you that grew up in an area where you had winter snow I am sure this will bring back a few memories for you.