Monday, January 31, 2011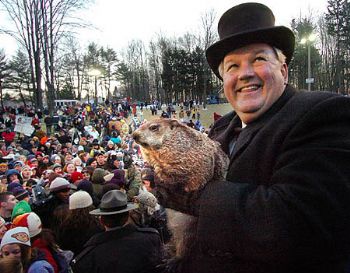 I was born, raised and lived in Punxsutawney PA for 39 years. The legend and the excitement of Groundhog Day was a REALLY big deal for the town. Literally thousands of people journey there to see and hear what Phil has to say on February 2.
This year I am saying, "PLEASE, Phil, enough is enough." It is going to be a cloudy, snowy day, DON'T see your shadow and offer us hopes of an early spring.