no time for a run...time to improvise...
Saturday, January 22, 2011
Time constraints, didnt meet my weekly goal but I did lose 2 lbs which is more important right now. I have to leave for work really quick, i am afternoon shift so.... i have to come up with something intense and will strengthen my legs for a more powerful run later next week.
How about the "rememberance stair run"?
With 2 35lb dumbbells, I instantly re-gained 70 of my 103 lb loss back and then run the stairs the best I can. Needless to say the quads are ROCKIN'. 20 up/down intervals and I am ready to throw up the white flag (or just throw up). Not only a great workout for my legs that's fast and intense but also a good way to remember what life was like "back then"
*** THE CHALLENGE ***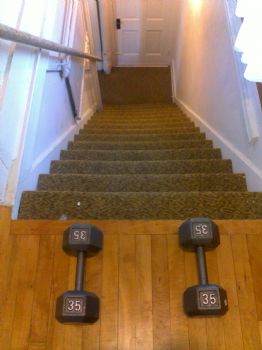 ***READY TO WOO HOO ***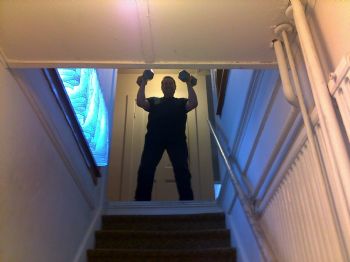 Part of moving forward is the ability to look back.