Friday, January 21, 2011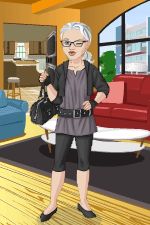 Well I am working today and walking before I let myself come home over at the circle by the Library or the park behind Costco. I just do not want to go out once I have gotten home.
Then I am going to go to a pot luck with fellow leaders of a group that feeds homeless people with my church. I feel so good and enjoy doing the volunteer work, I just do it for fun, for free and for love.. IT is effortless to give when your life has enough. I wonder if I could do it so lovingly if it was harder. I hope I never have to find out.