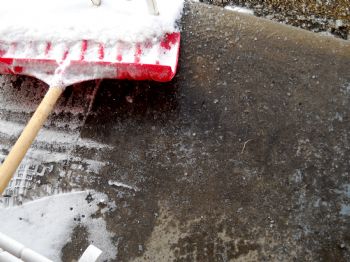 Snow is not a frequent visitor to our small farm in the Ozarks, but when it comes it can shut down everything for a few days until it ultimately melts. This morning I awoke to about 4 inches of new snow and it was a beautiful sight from my kitchen window.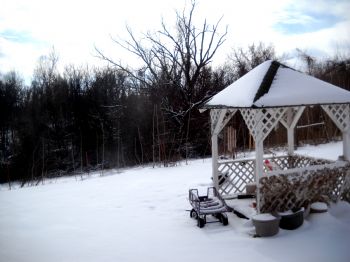 Normally, in the past I would have waited a couple of days to try and get out in the hope that the snow would go away on its own. But now, my life is very different.
Today, I knew I needed to get in some exercise time and that shoveling snow is a pretty good cardio and strength workout. A year ago I would have been frightened to death that I would take about one scoop of this very wet snow and have a heart attack. I also feared losing my balance and falling on my face.
Since April of 2010 I have not only lost close to 80 lbs, I have gained a great deal of strength and stamina. By joining a yoga class, my balance is improving every week. So, I was really looking forward to facing something that would have been my nemesis a year ago.
The snow was very wet and heavy, but it was also beautiful and fluffy--and my two cats jumped into it and began to play. Here are some of the tracks they left behind.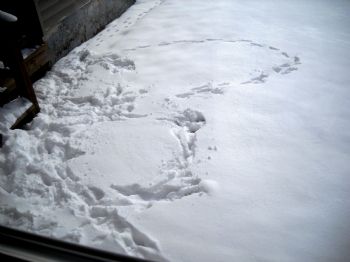 I am proud to say I shoveled my back porch rather quickly, then my sidewalk and the area around my cars.
I also lifted the 25 lb bag of ice melt and applied it to the sidewalk, and I did all this without even breathing very hard. It was cold but bracing and I really felt alive--considering last year I would have spent the time cowering inside and barely able to get out of my easy chair. Here is my sidewalk.
The strangest things become exciting as I travel this journey to a better and healthier life. If you think you cannot join me, you are wrong! If I can get my body out of my chair, deal with my diabetes and charcot's foot, track all my food, get in daily fitness no matter what--then you can too. I encourage you to start today!