So, Here it is
Tuesday, January 18, 2011
I finally did it. Took pics of myself again. I am still not where I want to be but I am closer than I was. Down 54 pounds from this: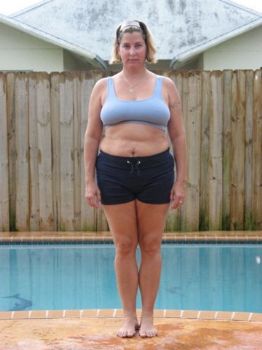 to this: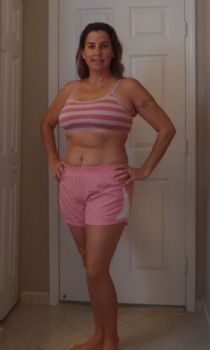 What has happened from one to the other?
1. I got my first degree black belt in TaeKwon Do
2. I officially became a vegetarian.
3. I learned how to like myself again and how to not turn to food when my moods went to hell.
4. I have started running and I love it.
5. I bought a house and although this doesn't affect my weight, it does change my stress level - ALOT.
6. I kicked a 3 year habit of having panic attacks and being dependent upon Zanax to feel "normal".
7. I have finally figured out how to make myself a priority.
Still about 15 to go and LOTS of toning...but damn this feels good.