I saw a commercial that made me laugh out loud... the woman is trying to convince herself to get out of bed and workout. She says "there must be a law against sweating before 7:00 in the morning". This is typically my mentality and there isn't really anything I like to see at the wee hours besides the inside of my eyelids.....
Yet on this chilly, drizzly, grey day in Dallas I was getting up at 6:00 in the morning to get dressed to go run - outside - on purpose! I knew then that SP had warped my brain cells in some way. Maybe it's been the 503 days of logging in. The constant support, encouragement and endless motivation. Coach Nicole telling me I could, and to eat my broccoli.
I met members of the SparkDallas team to run the Hot Chocolate 5k in Addison. Here is a picture of me and my BFF (susiewhite1109) who is my running buddy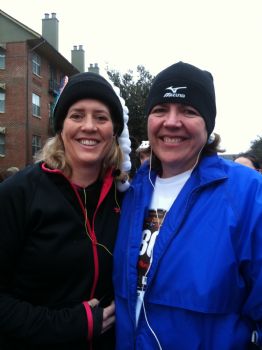 Some of us made goofy hats and I added a new feature to the side of mine -
I loved Jerome's hat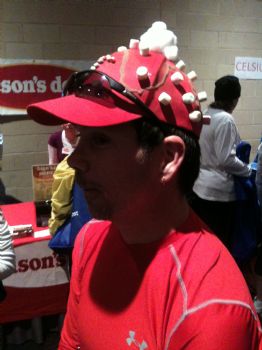 This picture is bad lighting but still I think you can tell that Susie and I have a few inches on SP Coach Nancy...yeah she's awesome.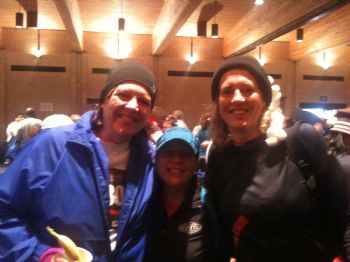 I started reading Coach Nicole's blogs about running back in late 2009 and ran my first 5k in over 20 years. In 2010 Susie and I ran 5 of them. This year we have a goal to run in 12 events and one of them is the Rock N Roll Half Marathon on March 27th. Brain cells warping further to believe that I can run/walk 13.1 miles.
This morning's run was a release for me and I felt like mentally I moved to a new place. In a couple of the last races we did, I was constantly worried up until about mile 2.5 out of the 3.2 that for some reason I wouldn't be able to finish. Today I had no such worry. Even though I have been sick with a bad cold and hadn't run in two weeks, I knew that I had done enough of these and that not finishing wasn't a concern. It gave me peace while running to just enjoy the moment...chilly, misty, and dreary turned into fun running with 1,700 other like minded individuals.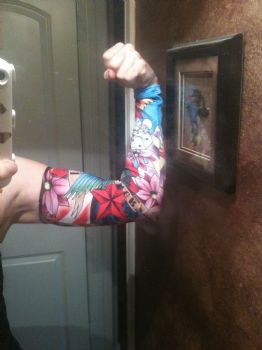 One of the reasons I know I'm more into running is the stuff I buy now. The picture above shows off my new running sleeves that help keep me warm. I had on a new outdoor running jacket and pants that I got as a Christmas present. I actually asked for outdoor running clothes as a Christmas present.
I have colorful new running shoes that i LOVE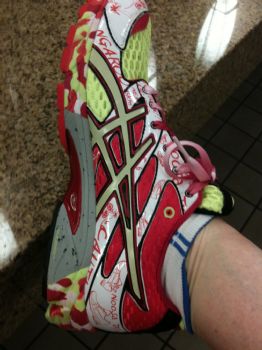 I have a running calendar in my office, and I joined the Dallas Running Club. It all started back with a blog that Coach Nicole wrote. And yes Nicole...I did have a cup of broccoli with my dinner!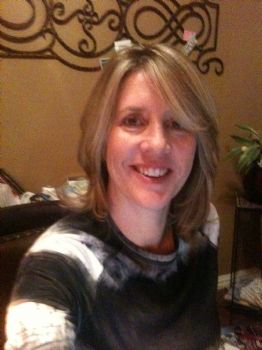 So here I am...warped mind and all... 90 lbs down...running...and thinking I should send Coach Nicole a thank you card.
And just in case SP Coach Denise feels left out...this is for her: