Getting my Mojo back...
Wednesday, January 12, 2011
YESTERDAYS RUN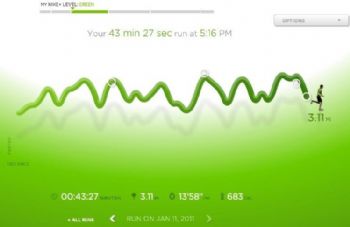 ****TODAYS RUN****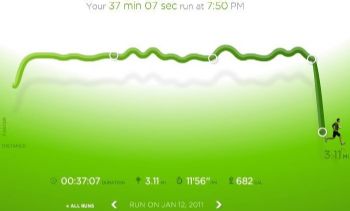 Something happened. My medication finally did its job. I can breathe. I could tell something was different about this day. Even after a 12 hour shift, I felt strong, inwardly powerful, capable, ready to give it my best. Gym was almost closed so i went on my treadmill at home and proceeded to not only run the entire 5K without gasping or having to walk because I cant go on but I also CRUSHED my PR by 2 minutes 37 seconds. It was 39:44 on October 2, 2010. I thought it was 38 min but I was wrong. It is now 37:07 officially.
Feelin' the MOJO!!!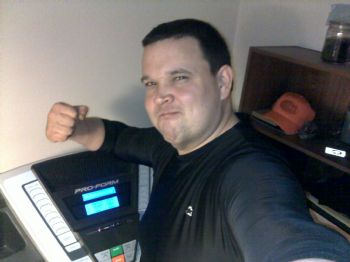 The importance of this moment cannot be understated. I have suffered from running issues and IT band pain for a few months since my Half Marathon, then the chest issues and asthmatic bronchitus yada yada yada...... add to the list one thing after another. All of this stuff really takes its toll mentally and physically as you lose conditioning. Today marks the first real breakthrough in months. I felt strong and for the first time in a long time, tapped the personal power I get from running. For the first time I actually feel hope, not just a clamoring to recovery.
I felt like I did when I was running the trails, getting lost in what I was doing. Training instead of just frantically trying to play catch up. This is more than a number, this is a comeback.
I may or may not meet my marathon goals but I am back in the fight and that is what counts. I want this more than anything. after a 12 hr shift, running this meant more to me than eating dinner, relaxing. Sometimes you have to want something more that you want your personal comforts, to take it outside the box and not leave the pursuit of your dreams for inbetween the commercials.
This effort was worth it.
What price would you pay to have hope? to produce the evidence that supports the belief that you are not just chasing a pipe dream.
In the end, what is it worth? What are you worth?
I say, everything.