Monday, January 10, 2011
For those that had any respect for me as being a serious person, well, im weird, but in a good sort of way.... just a little humor in some pics i mashed up....
My ADD kicked into high gear this morning and .....
DONT TURN TO THE DARKSIDE!!!!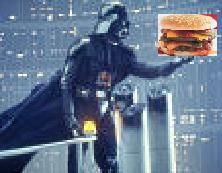 A MARATHON???......THIS IS MADNESS....THIS IS SPAARRKAAAAAHHH!!!
I am feeling a little outnumbered for the Marathon I am training for.. so I dug deep and found my inner Spartan!!
Ok so much for being serious....excuse me i just saw something shiny....