In my attempt to keep to my goal of racing every 3 months, I signed up for my very first 15k - Badger Mountain Challenge! 1500 ft climb on this one...the biggest climb I will have done to date!!
What a beautiful, challenging & fun way to check out the surroundings of our new home here in southeastern WA.
Race details & pics below: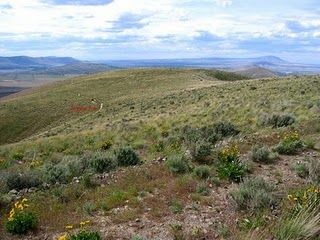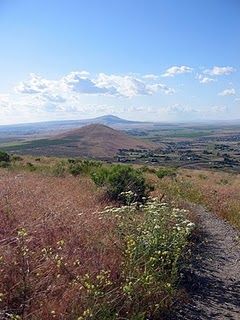 15k (9.3 miles)
Runner and hiker friendly!
Date: Saturday, March 26th, 2011
Check in: 7-7:45am
Start time: 8:00am
Entry fee: $25 which includes entry for one entrant into the inaugural running of the Badger Mountain Challenge 15km, one goody bag with an assortment of gifts/ schwag from event sponsors, access to fully stocked aid stations, a nice tech fabric long-sleeve race shirt, one raffle ticket, one ticket for the post race meal, and access to race photos.
Packet pick up: at Runner's Soul in Kennewick on Friday, March 25th, 2011 from 10am-7pm.
Course: the course consists of a loop that follows footpaths, multi-use trails, dirt roads, and short stretches of pavement on and around Badger Mountain. A couple of sustained climbs make the cumulative elevation gain near 1,500'. More details to come!
Aid: stations every 3-5 miles stocked with electrolyte drink and all the goodies you'll need.
Cut-off: there will be no cut-off for this distance.
Award: special awards for 1st, 2nd and 3rd male and female finishers. All entrants will receive a nice, long sleeve technical shirt.
www.badgermountainchalle
nge.com/p/15k.html