I said it, I did it... 5K this morning no excuses.
Sunday, January 09, 2011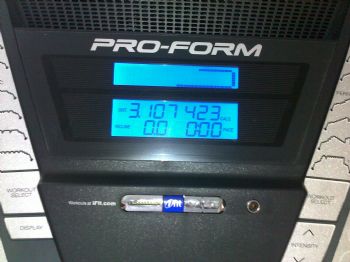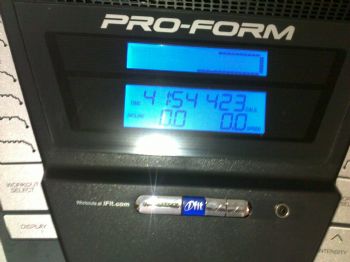 3.1 miles in 41 minutes I promised you guys I would do it and I followed through. water bottle in one hand and inhaler in the other. My fastest time is 38 minutes so this isnt too far off in spite of the Asthmatic Bronchitus. I will get better but this was a big win for me, the inhaler helped alot. pretty tough to run when you cant breathe.
Im really glad i coughed up ( no pun intended) the cash to get this treadmill. exertion in the cold air is too much for me right now so the treadmill gives me the opportunity to train without killing myself. I havent had any significant IT band pain for quite a while although I am very alert for it now, gonna stop at the first sign of trouble. I dont want to go through that again.
My goal is to get 3 more 5K's in this week, kinda ambitious for someone on the sick list but I gotta move, tired of sitting around. I promise I will listen to my body, I dont want to get hurt again.
Maybe I will toss up the Nike+ charts to hold myself accountable.... Im such a geek...