Sunday, January 02, 2011
So I am participating in 2 Biggest Loser Challenges. I am Captain of the Purple Panthers (BLC 16) for the 30 Somethings w/ 100 + lbs to lose. I am a team member of the Shamrock Sherrifs for the BLC 15 challenge. Both challenges start this week. My Purple Panther team starts on Monday and my Shamrock Sherrif team starts on Wednesday. I was required to take before pics (I would have done it anyways) for the Sherrif team. I was also required to take measurements for both of my teams. Pictures and measurements are always a good idea because if the scale doesn't move the measurements usually do. I keep having to tell this to myself because I was on a plateau for 2 months straight.
A fellow Purple Panther made the bold move to publicly post her before pictures AND her measurements. So I decided that I'd do the same thing.
I'll start with my measurements (in inches).
Neck: 13 3/4
Above Bust: 39
Bust: 41 1/2
Below Bust: 38
Waist: 39 1/2
Hips: 51
Upper Thigh: 26
Mid Thigh: 22
Lower Thigh: 19 1/2
Calf: 16 1/2
Upper Arm: 13 1/4
Here are my beginning challenge pictures. They were taken on 12/31/10 weighing 222.5 lbs.
Front Shot
Side Shot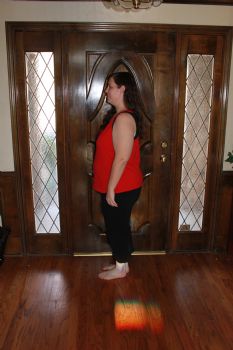 Back Shot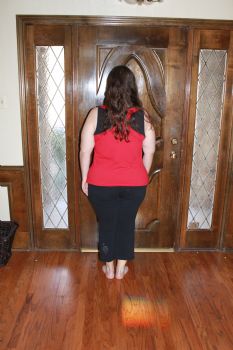 Face Shot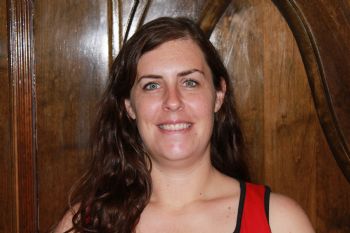 So there you have it. I'll make sure to post the results at the end of each of the challenges (they end at different times) so that you can see the wonderful changes that I know is going to happen!