Tuesday, December 28, 2010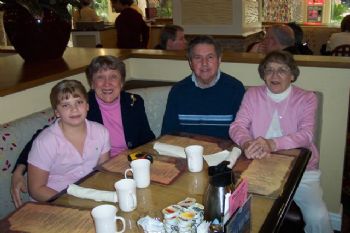 This has nothing to do with weight loss or success. Last year my Dad passed away and then my Aunt. This picture was taken when they both were reasonably healthy in 2006.
I miss my Dad, he had severe dementia when he passed. My Aunt struggled with emphysema. For my Mom (also in the picture) to lose her husband of 55 years and her sister was extremely hard for her. This blog is to just honor their memories and of time gone by.