Monday, December 27, 2010
So, one of my Christmas gifts this year were ice skates. Holy cow. Haven't skated since I was 17 years old and I decided I was too frickin' cool to wear a helmet, something which was required at the rink I used back then.
Fast forward twen..., umm, a FEW years and with kids of my own and still living up in the frozen north - well, what are you going to do, really? Just bite the bullet, get the kids skates, and teach them, that's what.
So that's what I did.
Not gracefully, not even well, but I didn't fall and I even managed to teach the kiddos their first lesson : don't try walking on the ice, it won't work very well. We even started on lesson two: leaning backwards tends to make you fall.
Lesson three is forthcoming: you need to push off to get any kind of momentum going. I doubt we'll cover this one in the next dozen or so sessions, though.
Here are a few pics to prove that I, indeed got on the ice. Still too stubborn to wear a helmet, because, well you know, helmet hair is worse than a concussion, any day.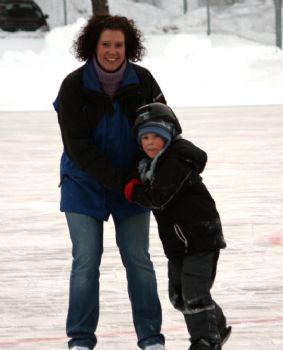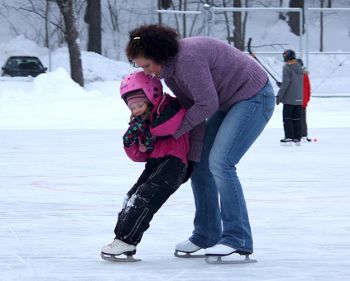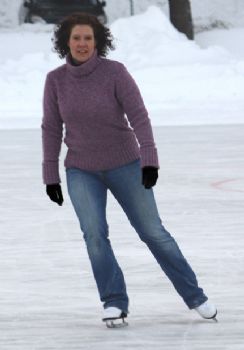 Had a really good day!