Brrrr Baby Its Cold Outside. . .
Thursday, December 23, 2010
So Sparkfam its been one of those days here in Chicago. First I would like to say, that I have been having a blessed week, filled with happiness & the joy of the Lord! I have been getting a lot done & actually had a few things that I needed to do. So I have been holding out & buying few gifts as possible for my kids & walking by faith. Then I got a blessing of $350 & I was so excited, then of course a ticket my son got $50 so I was bummed that they wouldn't let me contest it but I will pay it. I also had to pay a portion of his graduation from high school fees. So then I went & picked out my new furniture set (just a couch & love seat) its gorgeous too. They delivered it & then my precious uncle sent me Christmas dinner and 2 sides!!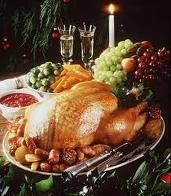 He actually purchased it through Honey Baked Ham Co. I got a ham, roasted turkey, assorted cheese cake (YUK!), side of green bean casserole & sweet potato souffle. I was out done!! Then we had our Christmas party at work & almost everyone exchanged gifts. We had breakfast: scrambled eggs, irish sausages, bacon, hash brown, did I say bacon? Blueberry pancakes, mimosas, orange juice & man was it good!! My boss handed us Jewel gift cards for $100! So I am not finished but then I get home BAM, my heat is broke. My pilot light is lite but its not producing any heat. So I put on a portable heater after trying to turn it off & on, checking the fuses (man, I am almost a do it yourselfer) I turned on the oven. The hubby came home & put to wires together & it was on like popcorn! God is good, I mean, I have been thankful but it does lend itself to a new meaning when you stand in need. I was a little put off that I didn't have heat but I came to myself thinking of all the homeless we have downtown Chicago. Leaving under Lower Wacker Drive not wanting to go to shelters & I thank God & prayed for them.
So it might be cold outside but I am blessed!
What are you thankful for this Christmas?!!
God bless you all & enjoy everyday!!
Dee