Friday, December 17, 2010
he was born october 22.... 7.8 lbs & 21 inches....At his drs appointment yesterday he is 11.7 lbs and 22.5 for 7 weeks. I took him to my in home massage appointment today, he was so good. my client wants him to come to her house :)... it was cute he was ooing and aahing as the music was playing. probably not the reason for the music but he was calm during the massage..... he is napping still from the car ride home so i should take a nap too :).
I did another 2 mile walk yesterday and planning on it tonight! my legs are so sore but thats a good thing...... my clothes are starting to feel a little bigger! sometimes nathan wakes up during the dvd so i hold him thats my weight part of the exercise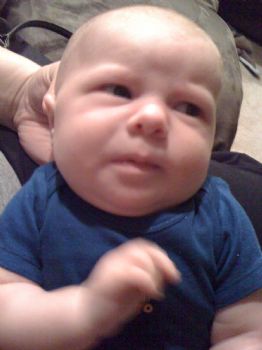 !