Sunday, December 12, 2010
I did about 75% what I was supposed to be doing and 25% not. I could have done more ST, though I did more than I usually do. I ate mostly good, but had a bunch of carbs/salt last night...not good for the night before taking a picture. I also drank 100 oz of water or more most days, but not for about 3 days including yesterday :o{
Well, without further ado!
I put heels on this time, clipped off the tags (decided this was the best bikini for now after looking at the others at Target). I also did better posing, put more thought into it, and did it while Kaylee was napping. Jenny (our dog) of course was in her usual spot and didn't care what we were doing.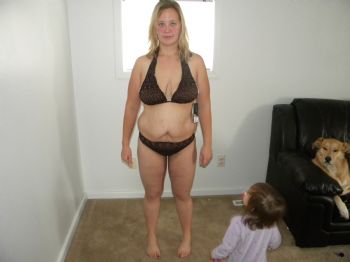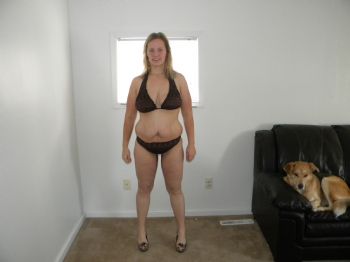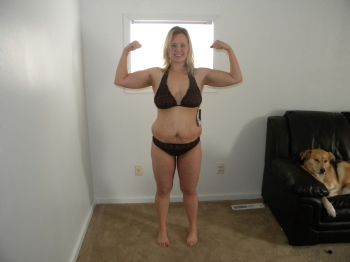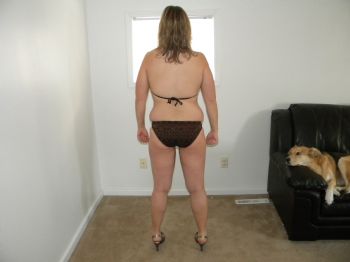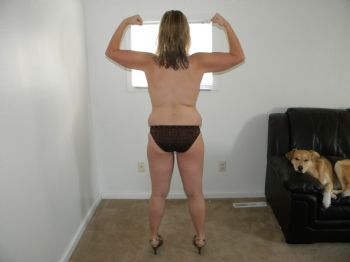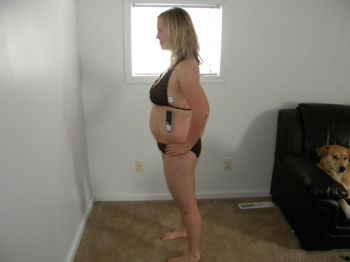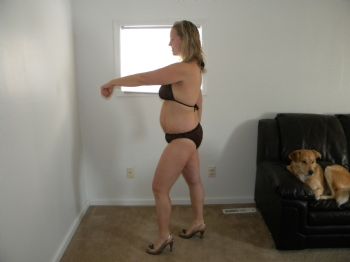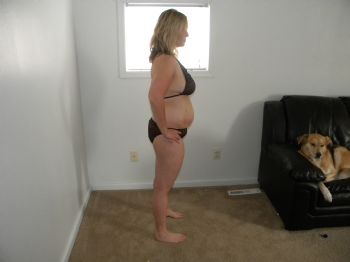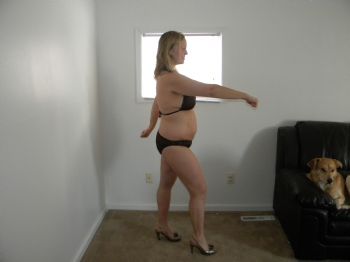 And a mug shot for fun that doesn't show my stomach :o}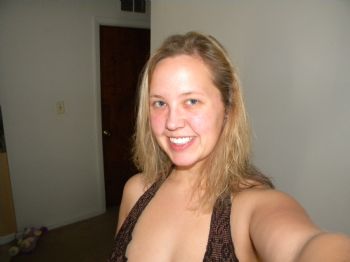 I'm not very good at seeing changes in myself in this one....but I think my stomach looks better from the side and probably because I have heels on this time I see more calf definition from the side.
I am going to go FULL OUT this week with my ST, drinking water, more protein, less carbs and fat, and see how next week turns out!! Oh, and sorry for posting them today, my first pictures were taken last Saturday. I would have done them yesterday, but got busy and didn't have someone to take them when I remembered about it!