Saturday, December 11, 2010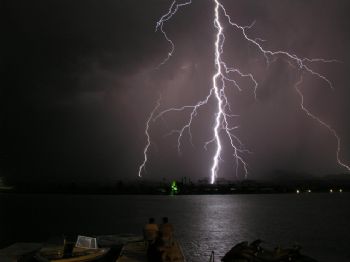 Summer lasted until a few weeks ago, but winter arrived with a vengeance yesterday. I wish I could find the words to convey the energy in the air. The rain falls so heavily that all the roads are flooded, and the wind whips about as though determined to uproot everything on the ground. Everywhere, one sees broken branches and uprooted trees. Every time I see more patio furniture fly by, I think , Aunit Em! Auntie Em!" hahaha
I feel so sorry for the poor sailors on the ships in the harbor down below, braving the angry sea. Giant swells are pounding the shoreline. They're scary but strangely thrilling.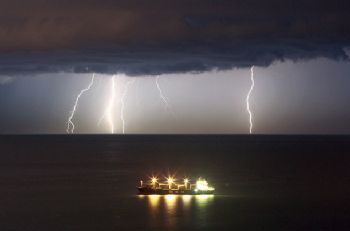 Mr. MacDuff is funny. He has a little slicker, but he simply doesn't care for wet weather. When I take him out for walks, he runs from covered spot to covered sport, looks pathetic, and tries to shame me into bringing him back inside!
Sadly, these storms make Sparking difficult, as I keep losing power, bugger all. Still, I can't help but admire Mother Nature's raw power. Our world truly is amazing!