Wednesday, December 01, 2010
The not so fun first trimester is definitely behind me. My energy is back, my appetite is normal, and in general I'm feeling good (knock on wood!).
And I'm now rockin a teeny tiny bump. Check it out! hehe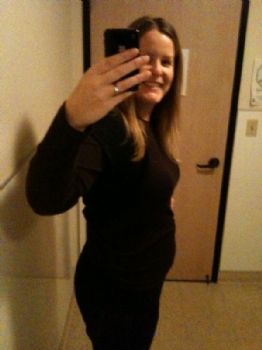 Love to all my Sparklers! Wishing you a wonderful December!
--Krista