I Am Back!
Monday, November 29, 2010
I have been away quite a while. Summer was busy with attend functions my daughter earned selling Girl Scout cookies, husband lost his job at the church and found another wonderful church now. Both pastors homeschool their children and more homeschooling families are joining.
I will officially start again on the first day of the new year. I'm starting my goals all over again. Since living on 1/3 less income its been a struggle to eat healthy again. Our budget for food is $60 for 2 weeks. I have been making a lot of things from scratch, buying food from dollar store and catching sales and using coupons. Unfortunately I have been focusing on what's cheapest, not healthy. I want to change that.
So with my friend Karen, I will start fresh and with a friend to support & receive support. My daughter even says if I don't meet my goal I have dye my hair blue, lol. So if you see a picture of me with blue hair you know what happened. ;)
Here are pictures from Catalina Island: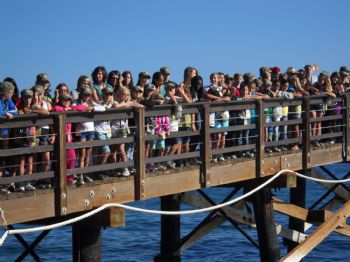 Here are pictures from Disneyland Resort's California Adventure: